Imagination Library of Gratiot & Isabella Counties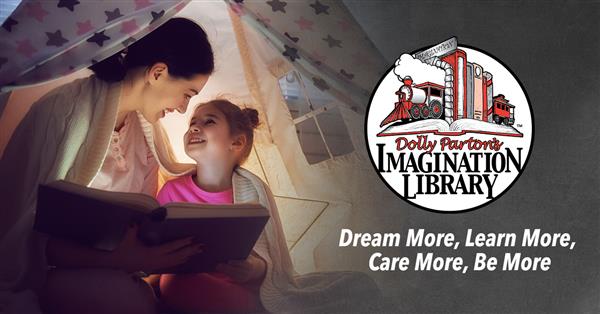 Give your child a great start in school and in life! Immersing a child in a literacy-rich environment from birth can be a stronger predictor of literacy and academic achievement than family income. Children develop much of their capacity to learn in their first three years of life.
Imagination Library was developed in 1995 in Tennessee by Dolly Parton. Each month from the day a child is born until his/her 5th birthday, a book arrives in their mailbox addressed to the child. Books are selected by parents, educators, child development specialists, librarians, publishers, and others specializing in early childhood literacy and sent out by Imagination Library. The current cost for each child enrolled is about $26.00 a year, which covers the expense of all of the books as well as the postage charges.
Why begin so early? More important than even learning to read, is learning to love reading. Sitting in a loved one's lap develops a powerful association between reading and love. Just imagine the impact we can have on the children in our region! Reading regularly with children during their preschool years gives them the biggest boost toward a successful education.
Who is eligible? Preschool children from birth to five who are residents of Gratiot or Isabella counties are eligible for the program. For more information, to donate, or to sign your child up, contact Shelly Jones, Gratiot-Isabella RESD, Imagination Library of Gratiot and Isabella counties: 989-875-5101 x2393 or sjones@giresd.net